Kashmiri Tantra Massage, 24.-29.July 2023
A beautiful and sensual massage ritual, the Kashmiri Tantra Massage comes from northern India, from the tradition of Kashmiri Shaivism. It combines heart, body and spirit, and activates and cleanses the chakras. The whole body gets touched in a sensual way, without staying longer at one part of the body. You will experience a deep connection with yourself and open up for the inner, sensual flow of life energy. This massage allows you to reach your innermost core, your internal calm. It allows you to experience a deep sense of security and oneness. Kashmiri Tantra Massage can be extremely healing and is very close and sensual. An ancient Tantra Massage method crafted by Tantra masters of the Kashmiri Shaivism tradition.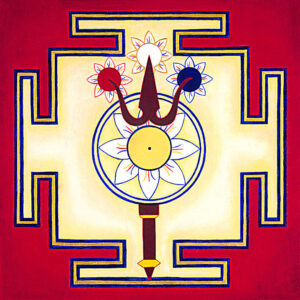 HOW WOULD YOUR LIFE CHANGE AFTER 4 WEEKS OF LEARNING AND PRACTICING THE ANCIENT ART OF TANTRA MASSAGE?
The body is always in the Now. Using massage as an awareness technique, we can easily receive a transmission of the power of now, bringing us into deep communion with eternity beyond time and mind.
WHAT DO YOU GET FROM THIS COURSE?
♡
If you are a massage therapist already, these ancient Tantra massage techniques will enhance the repertoire you can offer to people in sessions. 
♡ If you would like to explore Tantra massage as a couple, this training will serve to transform your relationship; helping you to further open to pleasure, sensuality and intimacy. 
♡ If you wish to experience the power of Tantra Massage for your own personal growth, this training will help you to connect in a more conscious and sensitive way with yourself, friends and lovers.
Dharmaraj
Dharmaraj is a Tantra Facilitator, Tantra Massage Teacher and Practitioner, Sexual Educator, and Intimacy & Relationship Coach, and has been teaching about Sexuality, Tantra Meditation and Tantra Massage professionally since 2012, and has been on the Tantra path for the last 16 years. He is Lead Faculty in Ma Ananda Sarita's Tantra Essence school and was trained in Taoist Tantra by Grandmaster Mantak Chia, as well as reached the highest level of teacher training in Tantra Massage, Elite Certified Tantra Educator (ECTE) with the Source School of Tantra Yoga. Dharmaraj teaches Tantra around the world, facilitating Tantra groups for couples, singles, and professionals. Dharmaraj is a Doctor: DMD from Tufts University, has a degree in Psychology from University of Illinois Urbana-Champaign. Dharmaraj has impacted thousands of individuals and hundreds of couples around the world to reach greater depths of intimacy, fulfillment, empowerment, and embodiment. Dharmaraj also has trained hundreds of Mystic Tantra Massage practitioners over the last 6 years.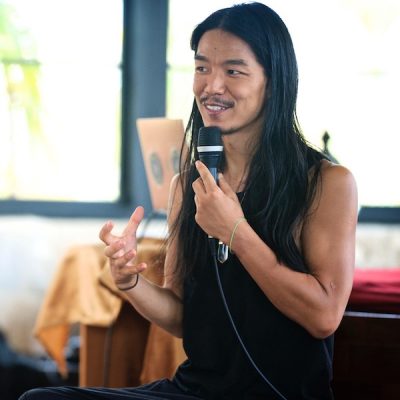 Price
Place
Time
Additional information and registration
Price
790 euros when you register before 1st of June and later 990 euros. 
To confirm your place we ask for prepayment of 200 euros.
Place
Time
Additional information and registration